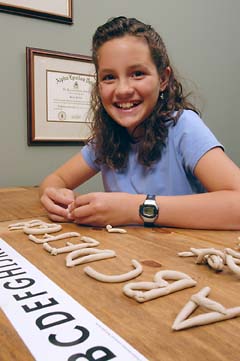 Davis Dyslexia Correction is a counseling-based approach which uses the natural creative strengths of dyslexic learners to address problems with reading, math and attention focus. It combines specific techniques to overcome learning barriers and to build reading fluency and comprehension with tools to enhance attention focus and eliminate perceptual confusion. Davis Facilitators work individually with students during an intensive, one-week program, and provide support training to parents for followup practice at home.

For more information about Davis methods, visit the Dyslexia, the Gift web site. You will find detailed information about the Davis Dyslexia Correction program, including links to articles and the latest research.
A Davis program is arranged by appointment with a Licensed Davis Facilitator. All Facilitators have extensive training and experience, and work directly with their clients in a one-on-one setting.
How Davis Facilitators work with their clients.
Marsha, a Davis program Mom.
Phil, a Davis program Dad.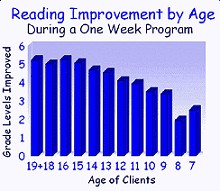 Professional services described as Davis®, Davis Dyslexia Correction®, Davis Symbol Mastery®, Davis Orientation Counseling® and Davis Math Mastery® may only be provided by persons who are employed by a licensed Davis Specialist, or who are trained and
licensed as Davis Facilitators
by Davis Dyslexia Association International.
---

---